St Petersburg Gastroenterologists
Dr. Kantor
Gastroenterologist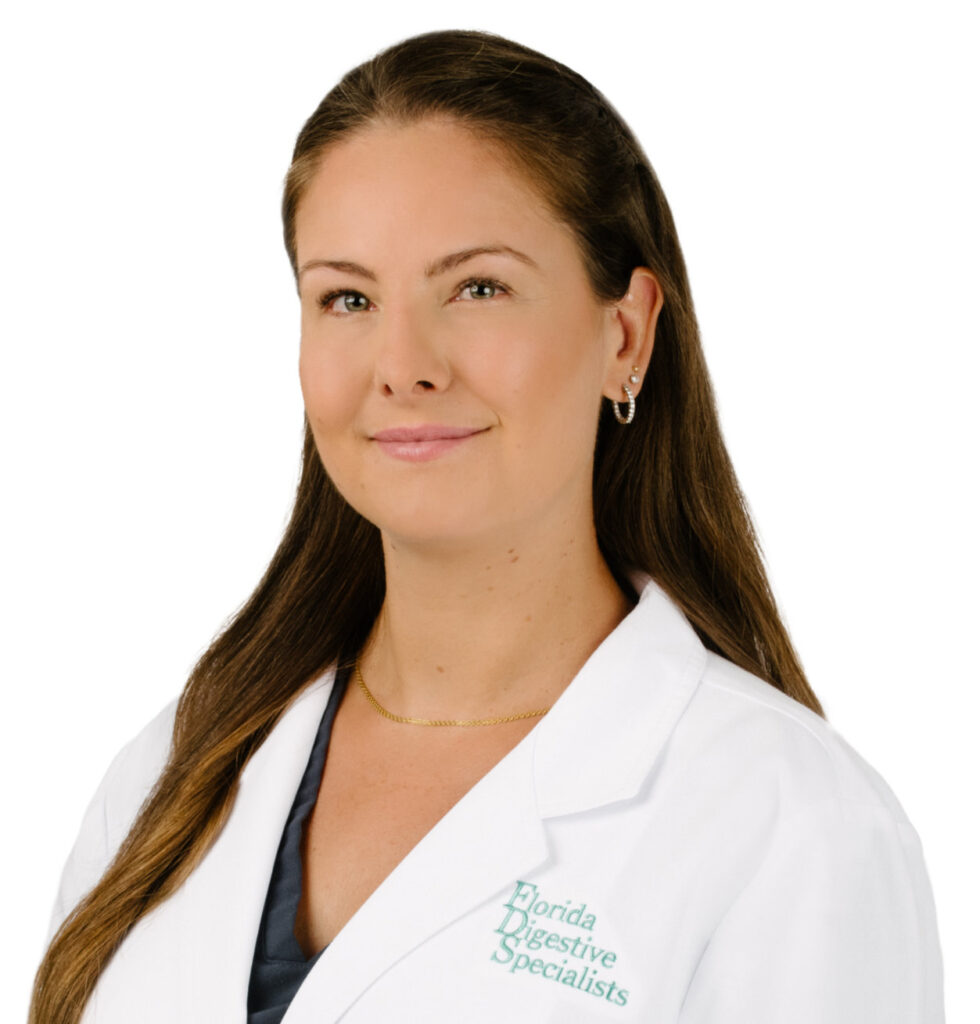 Micaella Kantor, MD, is a gastroenterologist at Florida Digestive Specialists, and is also board certified in internal medicine. She treats a broad range of gastrointestinal disorders, such as GERD, gastritis, liver disease, inflammatory bowel disease, irritable bowel syndrome, constipation, and colon cancer prevention. She performs screening and diagnostic colonoscopies and endoscopies.  She is known for her compassion and patient centered care and believes patient education regarding their condition is very important. She is fluent in both English and Spanish, allowing her to create a comfortable environment to discuss concerns and develop individualized treatment plans.
Dr. Kantor received her undergraduate degree at the University of Miami in psychology and biology prior to receiving her medical degree in UCIMED in Costa Rica. She completed her internal medicine residency at Kendall Regional Medical Center in Miami, FL,  followed by gastroenterology fellowship at Palm Spring Larkin Community Hospital in Miami, FL. Dr. Kantor was chief resident in both programs. During her training, she was involved in research and published numerous articles on the topics of GI and has presented nationally.
Specialties
Gastroenterology
General Surgery
Liver Disorders
Board Certifications
Gastroenterology

Accredited by: American Board of Internal Medicine

Internal Medicine

Accredited by: American Board of Internal Medicine
Gastroenterologist Services
Click on one of the services below to learn more.
" I have been having my endoscopy with Dr. Kamath for the past 4 years. I would recommend anyone to have their procedures done at this facility. The staff is professional, loving and efficient. Everyone knows what they are doing so there's no confusion. Dr. Kamath greets me with a smile each time I've met him and handled my visits to his office like I'm a human being and never a number. The facility is clean . Smells and looks great and my favorite of all is… I never wait long. The office gives you an appointment, and they take you on time. I'll go to dr Kamath and recommend him always."
Bay Area Endoscopy and Surgery Center
5771 49th St North
St. Petersburg, FL 33709
Tel: (727) 528-2261 
Florida Digestive Specialists
5651 49th Street
St. Petersburg, FL 33709
Tel: (727) 443-4299   Fax: (727) 443-0255
Northside Hospital
6000 49th Street North
St. Petersburg, FL 33709
Tel: (727) 521-5158
St. Petersburg General Hospital
6500 38th Ave North
St Petersburg, FL 33710
Tel: (727) 461-8057