St Petersburg Gastroenterologists
Dr. Kamath
Gastroenterologist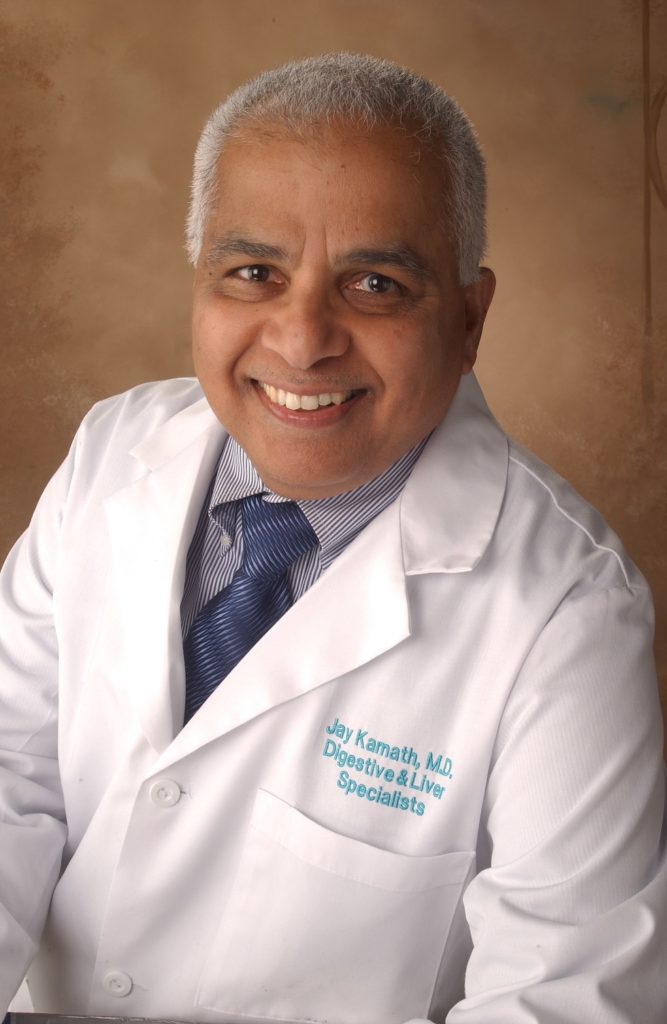 Specialties
Gastroenterology
General Surgery
Liver Disorders
Board Certifications
Gastroenterology

Accredited by: American Board of Internal Medicine

Internal Medicine

Accredited by: American Board of Internal Medicine
My goal at Florida Digestive Specialists is to help every patient live a life with as few symptoms as possible. We know how debilitating unmanaged digestive health issues can be and work hard to maximize quality of life for all of our patients.
Many of our patients are referred to us by primary care doctors and specialists. We recognize the importance of comprehensive medicine and can communicate each patient's diagnosis and progress with other physicians within their realm of care.
For more information about the gastroenterology team at our office, we invite you to contact our office. We will be happy to answer any questions you may have and help you schedule a consultation at your convenience.
Dr. Jay Kamath received his Medical Degree from the University of Mysore Medical College in Mysore, India. He did his Internship and Chief Residency at Helene Fuld Medical Center in Trenton, NJ. His Gastroenterology Fellowship was completed at Yale-New Haven Medical Center in New Haven, CT. Dr. Kamath has been caring for patients since 1980. He is Board Certified in both Gastroenterology and Internal Medicine.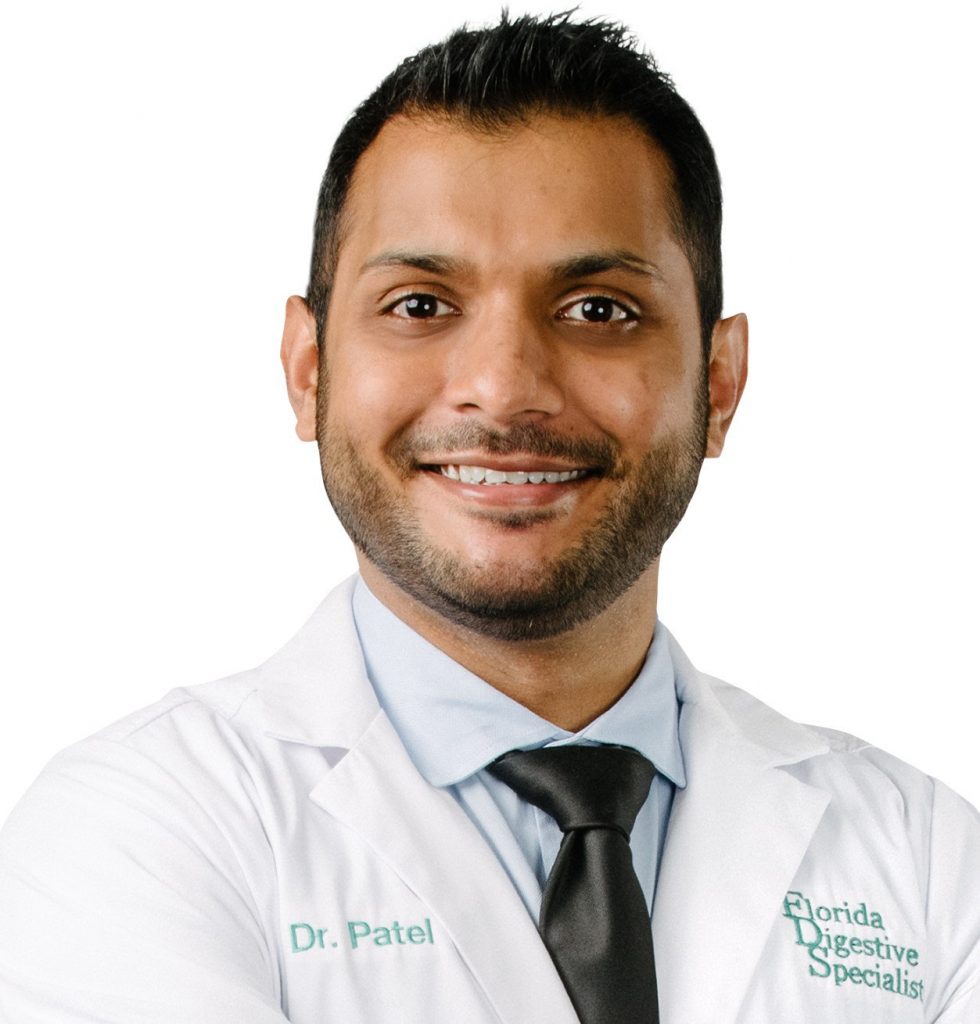 Specialties
Gastroenterology
General Surgery
Liver Disorders
Board Certifications
Gastroenterology

Accredited by: American Board of Internal Medicine

Internal Medicine

Accredited by: American Board of Internal Medicine
Nimal Patel, DO, is a board-certified gastroenterologist at Florida Digestive Specialist. As our newest provider, he offers patients an additional and often new perspective to their problems. His aim is for patient's to not only improve and resolve their symptoms, but also understand the mechanisms behind their conditions.
Dr. Patel received his undergraduate degree in cell biology from the University of Kansas prior to receiving his osteopathic medical degree from Kansas City University. After graduating, he completed his residency and fellowship at Larkin Community Hospital in Miami, Fl while also advancing to the chief position in both respective programs.
Dr. Patel is board certified in both gastroenterology and internal medicine. Prior to joining Florida Digestive Specialists, Dr. Patel provided care for a full range of gastroenterology conditions at St. Thomas Medical Partners in Murfreesboro, TN. He continues to strive for building strong therapeutic relationships with his patients and works with them to develop plans for their personal growth, health, and success.
Gastroenterologist Services
Click on one of the services below to learn more.
" I have been having my endoscopy with Dr. Kamath for the past 4 years. I would recommend anyone to have their procedures done at this facility. The staff is professional, loving and efficient. Everyone knows what they are doing so there's no confusion. Dr. Kamath greets me with a smile each time I've met him and handled my visits to his office like I'm a human being and never a number. The facility is clean . Smells and looks great and my favorite of all is… I never wait long. The office gives you an appointment, and they take you on time. I'll go to dr Kamath and recommend him always."
Bay Area Endoscopy and Surgery Center
5771 49th St North
St. Petersburg, FL 33709
Tel: (727) 528-2261 
Florida Digestive Specialists
5651 49th Street
St. Petersburg, FL 33709
Tel: (727) 443-4299   Fax: (727) 443-0255
Northside Hospital
6000 49th Street North
St. Petersburg, FL 33709
Tel: (727) 521-5158
St. Petersburg General Hospital
6500 38th Ave North
St Petersburg, FL 33710
Tel: (727) 461-8057