St Petersburg Gastroenterologists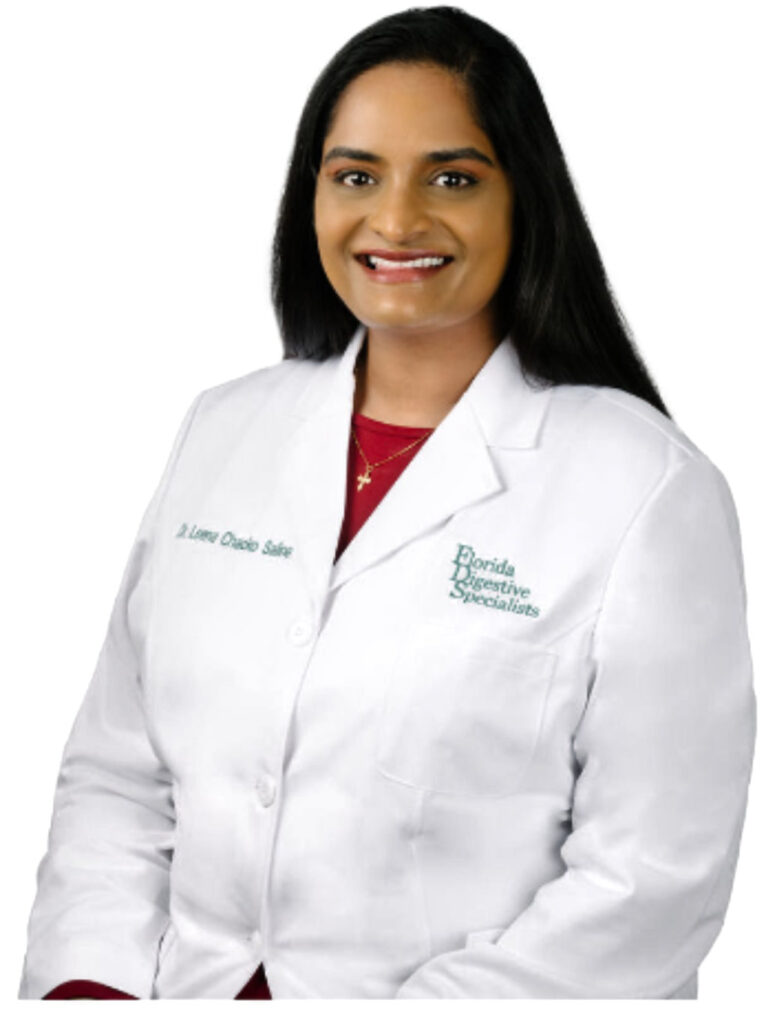 Dr. Leena Saline, DO is a Gastroenterology Specialist in Saint Petersburg, FL. Dr. Saline has plenty of experience with Pancreatic Disease, Esophageal Disorders, and Liver Disease, much more than other specialists. She sees patients at Florida Digestive Specialists and performs procedures at Bay Area Endoscopy and Surgery Center.
Dr. Saline earned her medical degree from Lake Erie College of Osteopathic Medicine in Erie, Pennsylvania, and completed an Internal Medicine Residency and Gastroenterology Fellowship at Larkin Community Hospital in South Miami, Florida. Dr. Saline is a member of the American Osteopathic Association and the Florida Osteopathic Association.
Specialties
Gastroenterology
General Surgery
Liver Disorders
Board Certifications
Gastroenterology

Accredited by: American Board of Internal Medicine

Internal Medicine

Accredited by: American Board of Internal Medicine
Gastroenterologist Services
Click on one of the services below to learn more.
" I have been having my endoscopy with Dr. Kamath for the past 4 years. I would recommend anyone to have their procedures done at this facility. The staff is professional, loving and efficient. Everyone knows what they are doing so there's no confusion. Dr. Kamath greets me with a smile each time I've met him and handled my visits to his office like I'm a human being and never a number. The facility is clean . Smells and looks great and my favorite of all is… I never wait long. The office gives you an appointment, and they take you on time. I'll go to dr Kamath and recommend him always."
Bay Area Endoscopy and Surgery Center
5771 49th St North
St. Petersburg, FL 33709
Tel: (727) 528-2261 
Florida Digestive Specialists
5651 49th Street
St. Petersburg, FL 33709
Tel: (727) 443-4299   Fax: (727) 443-0255
Northside Hospital
6000 49th Street North
St. Petersburg, FL 33709
Tel: (727) 521-5158
St. Petersburg General Hospital
6500 38th Ave North
St Petersburg, FL 33710
Tel: (727) 461-8057